Looking for some fun stuff to do while the kids are off from school?  Well lucky for you there is a ton of stuff to do in and around Boston for some great family fun!  Even though the Bruins and Celtics are out of town, there are still great options for you and your kids.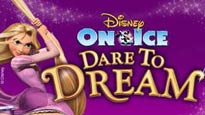 If you've got some younger kids in your house Disney may have the answer for you.  Disney on Ice is coming to the TD Garden February 22-26 with up to 3 shows each day.  There are still a ton of tickets available so if you've got Disney fans in your house, Disney on Ice may be perfect for you and your family!  Click Here to see all of the glowing reviews, and click here if you want to buy tickets!
When you look out the window and see nothing but grass that may have you thinking that skiing is out of the question, but think again!  Even mountains close to home like Wachusett in Princeton, MA have 90% of their trails open this week for some great skiing.  Not only that, but they guarantee that you will love the conditions, and if you don't they'll give you a voucher to come back another time!  Wachusett is less than an hour and a half away, and has great affordable rates for the whole family, which makes it a perfect February vacation destination!  Buy your lift tickets online here!
These are just a few close to home ideas to enjoy with your kids this February! Have fun!Boston has a couple great museums for you and your kids, namely the Museum of Science and Bostons Children's Museum .  Both of these museums offer great exhibits for you and your kids to have fun and learn at the same time!  Not only are the exhibits amazing, but the Museum of Science 

boasts one of the largest IMAX theater screens in New England with the Mugar Omni Theater.  This screen is over 5 stories tall and immerses you in a movie experience like no other!
There is so much to do so close to home, these are just a few ideas for you and your family to enjoy this February vacation!